Get a Free Quote
Interested in Financing? Learn more
At Tesuque Stucco Company, we pride ourselves in our process.
When it comes to every project, whether it's residential or commercial, our team of professionals takes the time to prep and protect your home or building allowing for a seamless stucco process from start to finish. Just like an artist, our stucco craftsmen see your home as our canvas.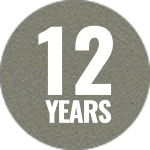 Workmanship Warranty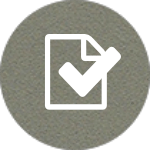 Fully Licensed & Insured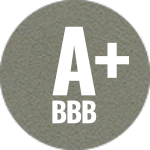 A+ Rated BBB Member
Ice L.
We are so pleased with the work performed by Omar and his team, led by Andres the project manager. We'd heard good things but they went above and beyond our expectations.
I hired them because a little over a year ago one of their employees, Anthony, arranged for a minor stucco repair on another house of ours. They did the work at no charge because, he told me, they usually don't do repairs for non-customers at all. It was a desperate situation for us as we were selling the house and couldn't close without this repair. Someone else I'd hired essentially took our money and didn't show up. I told Anthony that as a thank-you I would hire Tesuque Stucco for the property we were buying, which is why this was the only company I called.
Our main house, casita and stucco walls were all very overdue for maintenance. They adjusted the color slightly at our request; they applied textured stucco with incredible evenness despite the original being so bumpy; they meticulously waterproofed and sealed extensive cracks and failing sections; they took down lights, moved furniture, trimmed shrubs and moved rocks, and then put it all back; they sealed up a dog door I forgot about until late into the process: and their clean up was beyond thorough.
Everyone was so pleasant and the work happened really fast once we got past cold weather delays. We're really glad we hired them and our house is really, really beautiful now.
Denise S.
We are very happy with our experience with Tesuque Stucco Company. Andres was professional and kept in touch with us. Our stucco job spanned two seasons: crack repair in the fall and new stucco in the spring. So it was great to work with a business you can rely on. The crews were friendly and performed their work professionally and on time. Thank you for a job well done.
Ben F.
About two years has passed since you plastered my adobe. Not a day has passed that I haven't enjoyed what I see. After being ripped off by two "licensed" supposed plaster experts, seeing your work is delightful. No cracks! Incidentally I bet one of your men $20.00 that the SW corner of the house would crack within a year. I owe him $20.00. If you can give me his name, address, I will send the bucks.
Jackie H. & Glenn B.
Thank you for solving my recent stucco problem in White Rock. I appreciate your quick response and resolution. We really appreciate that Tesuque Stucco stands by their work and their customers! Thank you.
Pete and Chris S.
Martin, I just talked with Anthony to tell him that upon our arrival to our home, we were absolutely elated to find our re-stucco work by your crew in rock solid condition after now one year. The parapets, a major player in the failure of our first stucco, are beautifully rounded solid and not a crack showing. It was a very stressful situation for us to have to re-do the house exterior, but we greatly relieved and happy with your wonderful job! Thanks to you, Anthony and Ruben and crew!
Cornelia S., Albuquerque, NM
This company really saved my deal. My Buyers were concerned about the stucco and the Sellers are pushing for an early closing. Even though they are booked through Spring they came out, gave me an estimate and calmed my Buyer's fears. I will definitely be using them in the future.
Sam A.
Bryan came by to give us a quote on some repairs. I have to say, he was the most honest sales person I've ever met. Super knowledgeable, and actually shared that knowledge with us. Gave his honest professional opinion, even if that meant not getting a sale.
Would HIGHLY recommend this company based on this interaction alone.
Monique & Mark
Thank you so much for the work that you and your crew accomplished over the past couple of months. I want to say how impressive your company is – from the beautiful marketing pieces to the scheduling and personal touch from Ramona and the customer service from Martin. I have already sung your praises to several people!
Martha F.
Tesuque Stucco did an excellent job stuccoing our older home. Bryan was very responsive in answering our many questions and providing options for handling certain sections. The on-site work crew lead by Eleazar did a great job. The house, garage, and walls look perfect. The team arrived on time each day. They did a great job prepping the house which included removing all the outside fixtures, furniture, latillas, gates, etc. At the completion of the job they replaced them perfectly. As they were finishing they had us do a walk around to ensure that the job was to our satisfaction. They addressed a few minor things, answered questions, cleaned up stucco in the dirt along the house, power washed the portals and even washed all the windows! We highly recommend Tesuque Stucco, especially Eleazar's crew.
John H. B.
I would like to commend your company for the job done on our home. We chose Tesuque Stucco Company after receiving several bids for stucco and synthetic applications. You displayed a superior knowledge of the process and answered all of our questions with patience and courtesy. The crew that performed the job were courteous and professional. They impressed me with how efficiently they worked and the final product was first rate. Thanks to you and your crew. I will recommend your company to any of my friends and neighbors considering a re-stucco application.
John & Karla
Thanks again for helping fix our cracks. The time and effort Tesuque Stucco made to get our home to "a work of art" was well worth it to us. We will not hesitate to recommend them!
Richard G.
In the last several years, we have used Tesuque Stucco Company three times. First, we had our house stuccoed in Rio Rancho and were very happy and satisfied with the results. Next, we hired Tesuque to stucco a house we "flipped" in Los Ranchos. Again very satisfied. Recently, we again hired Tesuque for major stucco repairs to an apartment building we own. All three jobs were done professionally and on time. Thank you Tesuque Stucco Company!
Couldn't Be More Pleased, Cathy L.
We are SO happy with the re-stucco of our home. Romona, the office manager, and Andres, the project manager, were really friendly, patient, knowledgeable and helpful. The workers were very prompt and neat.  We couldn't be more pleased, and we highly recommend them!!
Lisa C.
Tesuque Stucco did an amazing job – professional people, excellent workmanship and it's beautiful!
Percy A. via Facebook
100% reliable company. I totally recommend Tesuque Stucco.
Andres Arredondo
Tesuque Stucco company is a great place to work, couldn't be happier with them, Martin and Shannon are always finding ways to improve their service and not only that but also finding ways to be a competitive employer. They have great personality, and are always willing to listen to you under any circumstance. I love this company, best company to work for. Also, Tesuque Stucco company, provides a great stucco service, very high quality jobs , customers are really satisfied with the work, unfortunately some of the customers don't have a way to give a 5 star review due to lack of knowledge to computers. But they definitely have a large list of recommended customers that are more than happy to chat about the great service that tesuque Stucco company provides. Overall I really recommend this company and they deserve a 5 star recognition.
Alan S.
My wife and I recently had Tesuque Stucco Company re-stucco our residence in Santa Fe. The previous stucco job on our house was done approximately 18 years ago (plus or minus, can't remember the year exactly), also by Tesuque Stucco. So the fact that we came back to Tesuque should say something in itself! Tesuque's earlier stucco job had pretty much outlived its expected lifetime, but during that entire time I think we had Tesuque out once to repair some minor cracking in the garden wall stucco finish.
Our recent experience with Tesuque just confirms that the entire staff from owner on down maintains a high level of professionalism and courtesy in dealing with their clients. The entire project from initial inspection and discussion of our needs, through scheduling and performing the work, and final site cleanup and inspection was smooth and virtually stress-free from our perspective as the homeowners. Communication with Ramona in the office, and Andrés for scheduling and any special needs we might have was exceptional. At the outset, Andrés and Juan did a very careful job of inspecting the existing stucco finish and provided an honest assessment of our needs. Victor and his crew did an awesome job of performing the project, and the results are superb — the house looks new! We were unable to identify even the smallest detail in the work that needed attention. Throughout their work all workers were exceptionally courteous and friendly. Andrés and Juan came out for a final walk-around and tended to some minor site matters (re-leveling some flagstones at our entry gate). A great experience all around!
Jennifer M.
Bryan from Tesuque Stucco has been an amazing help! I called needing a last minute stucco estimate for a possible home purchase, and he was incredibly kind and patient, and provided a quote and feedback remarkably quickly. I had a lot of questions about the possible home purchase and he helped walk me through the details. Really great to work with someone that is so helpful to a first time home buyer.
Bob & Leigh Ann C.
Dear Martin, Many thanks to you and your crew. We are very pleased with the final result of all the preparation, stucco application and clean up; and take comfort in knowing that the job was done right. All your efforts to get the work completed in the few days when the weather was favorable are greatly appreciated. Your crew worked diligently and was always professional and polite. Count us among your satisfied customers!
Jolene B.
Excellent! Very well managed company. Very skilled and professional start to finish!
Lesa M.
Juan and Andreas are a pleasure to deal with. Hardworking, fast, and efficient. Overall very good experience w/Tesuque Stucco.
Mary Lee
Excellent prep work with extra treatment of the difficult parapets. Complete patch work and repair of the older, damaged stucco and mesh over all cracks. Additional mesh work across the top of 224′ linear wall around the yard. Perfect color match as requested. Clean-up was good. Finished product looks very good. Really, no complaints and no re-do of anything.
We had gotten several price quotes and their quote was in the middle, but their proposal included additional steps and more coverage than the lowest quotes, so not sorry we went with them. Worth the cost to us when looking at the finish. Also a good presentation by the owner before the contract was signed. They also had the longest guarantee – but doubt we will have to use it.
Keith T.
We highly recommend Tesuque Stucco and appreciated all of their work in the overall process. The crew were very professional and attentive to our questions and requests. We also very much appreciated the work of Bryan, Andreas, Juan and of course, Ramona. We never expected the owner to drop by and enjoyed spending time with him at the completion of the job. All in all, a job well done.
This was our second home that Tesuque Stucco worked on for us and should we have a third home, we will have them work on that on too !!!!
Cindy S.
Omar and his crew were wonderful to work with, cleaned up nicely, and final product is beautiful. I've had all kinds of compliments from my neighbors!
Mike via DexKnows
Great job on our home. Workers were very professional and did a excellent job on the application and on the clean up. I would and have recommended this company. The house looks like new and all the neighbors have complimented us.
Margaret K.
We recently used Tesuque Stucco for our older home. It needed many stucco repairs as well as a new coat. The Tesuque team did a fantastic job. They took care of the repairs and then did an amazing job putting on new stucco. Their team was professional, well mannered and efficient. They worked through one very cold and windy day to get the job done in a timely fashion. When finished, they cleaned up. We have had many compliments on our home in the last few weeks. Thanks Tesuque Stucco!
Michael B., Corrales, NM
Javier's crew finished the Elastomeric color coat on our new three-car garage/ office/ bathroom in Corrales NM. They are expert plasterers who on scratch coat and on finish color coat knew just how to match the exposed beams, stucco color and texture, and other architectural details on our house to a T. Thanks also to Felipe's crew on lath and to Omar's crew on brown coat; both demonstrated diligent hard work and the same close attention to detail that resulted in join well done.
Office staff promptly scheduled the work and their crews showed up no fail on each occasion. Tesuque Stucco aims to please and all in the company are quite concerned to know that we as customers are completely satisfied. Good Job! Thanks, Guys.
Corrales Elementary PTA
Tesuque Stucco, Thank you so much for your contribution to the Corrales Elementary PTA & Fall Carnival. Your donation was truly appreciated. We look forward to working with you in the future.
Chuck, Placitas
In the fall of 2016, Tesuque Stucco completed a complete re-stucco project with synthetic stucco on our home, and we are delighted with their service staff, work crew, the overall result, and clean-up. We had requested estimates from several companies in the ABQ area and chose Tesuque for their work (which we checked out on the many homes they had done in our area) and for their excellent and appropriately sizable work crews. We decided against a firm that estimated some $20K higher than Tesuque, and ruled out the businesses operating with small work forces. Tesuque followed through on every promise, even to the extent of returning our landscaping to how they found it. Their senior staff visits to our home were constant, including the firm's owner, and they respond immediately to telephone calls and emails. Our highest recommendation.
Walt N.
Andres, Juan & Tesuque Stucco were great to work with!
Thank you – Walt
Gib & Joan
Anthony, Martin and Kathy, we are so pleased with your professionalism and caring. A job well done. We will take every opportunity to recommend your company. We have a more colorful home, thanks to your suggestion.
Richard Wavrik via BBB
Whole house crack repair, parapet rebuild, and color coat with traditional stucco. Work was scheduled and any weather related changes were given to me. Quality of work was excellent. Crew cleaned up any normal debris and even washed the windows to assure a sparkling finish. Owner, Martin B*****, reviewed work in progress as well as a follow up inspection after the work was completed. During the work the crew was very concerned that I inspect the progress to assure that it met with my expectations (it did). This is a very professional company with qualified folks. There are lots of people doing stucco but this company is a standout from the crew, to the office, to the owner. They are truly interested in your satisfaction in a quality job
Work was Flawless
We have used Tesuque twice to restucco our house and shop. Each time the work was flawless. The crew was careful with the application and cleaned up all ares when finished. The color mathing was very good.
Sandra K.
Very good experience from start to finish. Bryan, the sales manager was thorough in explaining the process and products used which gave me a lot of confidence in this company. He came back at conclusion of the project to ensure it was done right and took care of two minor issues. Victor's crew was professional and respectful and left my property in good shape. Ramona in the office kept me apprised of the timeline and was very helpful. And my house and courtyard walls Iook great!
April P.
Bryan was amazing and so knowledgeable and honest! Thank you for doing such a thorough job! We recommend you to everyone!!!
Kathryn Shetlar
Our 20 yr old home needed new stucco from top to bottom. We chose Tesuque because of the quality of its product and 12 yr warranty. And we are so glad we did. The cleaning and repair team led by Omar and the stucco application team led by Victor were outstanding, did wonderful work and cleaned up fully at the end. Highly recommend Tesuque!
Karen Martinez
I can't be happier with the beautiful work Tesuque Stucco completed at my home. The owner Martin took time to understand my objectives and thoroughly explained the work my stucco job required. Other companies suggested sub-par options that would not have addressed some major issues (crumbling parapets) and would have meant more expenses down the line.
A special shout out to the crew and to the foreman E. He went so far as to change out the bulbs in the outdoor light fixtures after completing the job.
From start to finish I could not be happier. The work is top-notch, the color is beautiful (chocolate mousse) and the warranty is fantastic! Thank you, Tesuque Stucco!
Rita, Rio Rancho
My husband and I just had a re-stucco job completed on our home. We live in one of those homes where the original stucco Pulte applied was, from what I understand, incomplete as only one coat of stucco was applied and then a coat of paint was applied. We can't thank Tesuque enough, the owner, along with Aaron and his team. They did a fantastic job. Their prices are competitive, the warranty is one of the best, if not the best in the area and their product is incredible. I can't tell you what a relief it is knowing that water can no longer penetrate the exterior and that the maintenance is minimal to ensure its longevity. If anyone is needing some stucco work done, my husband and I highly recommend Tesuque, truly a great company to work with.
John S.
Martin! Just want to say thank you and the crew for an outstanding job! Really appreciate the way you took the extra time to explain things. Your guys work their tails off, and do beautiful work while at it, sorry I didn't get the chance to thank them personally. Again, thanks to everyone there, we couldn't be more pleased.
Lucio L.
Me and my wife have been very impressed by Tesuque Stucco Company's professionalism. Our builder did a very poor job on our house stucco, so I called them to get their opinion on what repairs we needed to do and how urgent that was. Bryan came very rapidly, explained us all what was wrong with great competence and very honestly told us that we did not have to do anything right away. He also gave advice about a number of other things that are wrong with the house and offered to provide competent referral. I got the clear feeling that the company has our back to do state of the art job, but they would never try to get us to do unnecessary work just to make immediate money. Competent and honest, you do not always find that combination!
Josh W.
Our house looks great. They were able to repair our badly cracked original stucco, and covered it in a thick layer of Dryvit synthetic. Martin took a lot of time with us to explain the options and make sure we were happy with the work after the fact. I would use them again.
Thomas Bunton via Angie's List
High marks for telling me what to expect, the way in which work would be done, and how long to anticipate the job taking. The crew was industrious, well trained, and well supervised, and worked diligently. All of the preparation steps — as important to waterproofing and stucco longevity as the final stucco coat itself — were taken. The final appearance is excellent. The crew did a very good job of cleaning up around the house after the job was completed, and Tesuque Stucco personnel and I prepared a clean-up/touch-up "punch list" of a few remaining items. and they followed up to address them. This company will not submit the lowest bid for stucco work you can obtain. But you will receive an excellent product and workmanship — and the longest warranty provided by any Albuquerque or Santa Fe stucco company of which I'm aware, and personnel will be careful, respectful of your property, and responsive to your requests and suggestions. It's important, when planning a stucco job, especially in the spring or the fall, to understand that work must be scheduled around rain, snow, and freezing temperatures, and so the originally-suggested start and finish dates for your job may slip — either because of weather during that period, or because jobs earlier in the company's queue have had delays for these reasons, so approach the work schedule with maximum flexibility.
Michael G.
Mr. Biddle, Thank you so much for clearing your schedule in such a way that you could complete my house before I leave the country. Again I compliment your crew on their professional and courteous manner. They finished the job in short order and I couldn't be happier with the finished product.
Debra L.
We saw Tesuque working on a neighbors house at the bottom of our court and talked to Andres who referred Bryan Novotny to us.
After looking at other jobs they had done around Albuquerque we chose them to stucco our house because of their honesty and value in telling us what was needed to do our job as well as their ideas on color and texture.
They were patient when color became a difficult decision between my husband and I. Ramona was excellent at giving us direction and options and after over an hour we finally decided.
They arrived at nine on the day we finally chose and began work. Their prep work went fast and we waited for it to cure while we decided on color. Our grandchildren are here with us during this Covid time and they made allowances for us coming and going both during the prep time and the color and texture coat.
Victor's crew prepped the house with plastic and protected doors and windows along with mechanical components. They removed all signs of their work at the end of each day..
It took two days of hard work from Victor's crew and after finishing they put everything, including cables etc. back on the outside walls.
Andres stayed in touch with us on the progress and at one point, after seeing the new color, we added more of the areas around the house to be stuccoed and Andres and Victor's crew added this to each day with no problem. My husband and I are very happy with the teamwork of Ramona, Bryan, Andres as well as Victor and his crew.
James F.
Everything is perfect and I am extremely satisfied with everything your company did. If you need a referral I'd be happy to give it. Thank you very much for all your help.
James F.
Everything is perfect and I am extremely satisfied with everything your company did. If you need a referral I'd be happy to give it. Thank you very much for all your help.
Mark J.
Tesuque Stucco Co. just finished restuccoing our 27 year old home in Rio Rancho, and I couldn't be happier with the results! From start to finish, everyone was great, and a real pleasure to work with. They went out of their way to make sure that I was 100% satisfied every step of the way. Special thanks to Bryan, Andres, Elezar, Juan, and Edwin. Great job, guys!
Courtney H.
All of the workers were very efficient. The stucco on my house was completed far faster than I had imagined. The end result is wonderful! I couldn't be happier with this company and the job that they did!
Lorraine S.
I contacted Tesuque with questions about a potential home purchase, regarding the state of the stucco at the residence and construction of a front yard wall. Bryan met me at the location all the way across town; he was extremely up front, professional, with excellent knowledge. He pointed out potential issues with the home and provided me with contacts for people who could address those issues. I was extremely impressed with Bryan's depth of knowledge and candid manner! Would definitely recommend Bryan for anyone considering an honest assessment of the state of their stucco, either for their own home or for a potential purchase!
Jeffrey M.
From the sales quote to the completion of the project, it was smoothing sailing. Bryan, the sales manager, was very friendly. He wasn't trying to push us into anything and left the quote with us to think it over. Other companies I've dealt with just keep pushing and you feel like you're being pushed into something you don't want. He was responsive to all my inquiries and patiently stepped me through the process. We had to wait 4-5 months for the project to start as it was a popular time to do stucco. Andres, the project manager, kept in touch with me during that time and was very professional. Ramona, the office manager also kept in touch and was super friendly. We had some patch work done right away and Juan did a fantastic job. Once the project started, Omar's crew (Gilberto, Juan, Luis, Alex, and Leonardo) made quick work of the project. They set up the scaffolding and prepped the house – the next week they spend 2 days putting on the final coat. Bryan came later that week and did a final walk through with me to ensure everything was satisfactory.
I'm very pleased with the workmanship and quality of the stucco. I would highly recommend Tesuque to anyone looking at stucco (new home or a re-coat).
Amie H.
Tesuque restuccoed our entire house a couple of years ago and the crew did such fast and beautiful work! Our house isn't the biggest on the block but it certainly looks the best now! Just recently I had to have to repairs done to hose bibs and Juan and Andres came out and repaired where the plumbers had to create huge holes in our new stucco, and they did such a great job that you can't even tell! Thankful for these guys! I wouldn't call anyone else to work on the stucco on my home.
Susan and Wilfried
We chose Tesuque Stucco after quite a search.  Though not the least expensive, we believed that they were the most professional, and we were not disappointed.  Anthony Biddle reviewed the process in detail with us, and provided stucco samples to make our choice of color easier.  Juan headed up the preparation team, and did a great job.  Then Victor took over leading the team in applying the base and stucco.  They were all amazingly quiet, and cleaned up scrupulously when they completed their work.  Now our house looks transformed, with a much brighter and welcoming facade.  I would definitely recommend Tesuque Stucco to anyone looking for a beautiful home and an exceptional warranty.
Kevin McCabe via BBB
Handled complex job very well. Company clearly stands behind their work.
Leonard M.
We just had our house re stuccoed by Tesuque Stucco. They did an amazing job. Starting with Bryan he came out and did an amazing job inspecting our house and than explaining the process. Ramona was able to work our house into the schedule which was fantastic. Armando and his crew, crew leader Eduardo did a fantastic job. The workers were all polite, respectful and attentive to detail. They always cleaned up after they were done.
The entire Tesuque stucco company did an amazing job with our house. Wonderful experience. I highly recommend this company.
Josie C.
Eleazar and his crew were wonderful and did a great job
Andrea's was the project manager and was on top of the job
Bryan was the sales manager and he was great to work with.
Melissa P.
Thank you Tesuque Stucco…my house looks great! From the start Bryan provided me with trust and confidence in the company during my estimate discussion. Andres, Juan, Victor (and the crew) did a fantastic job on the actual stucco install process; and left my home and property cleaner then when they started. Also the office manager, Ramona, helped schedule the work and product ordering for my house. This company is great and I would highly recommend them for your stucco needs.
Catherine L.
We are SO happy with the re-stucco of our home. Romona, the office manager, and Andres, the project manager, were really friendly, patient, knowledgeable and helpful. The workers were very prompt and neat. We couldn't be more pleased and we highly recommend them!!
Via Angie's List
The project was not easy or your typical project. The building had been there for 15 years and needed stucco badly. We discussed what would be needed to make the project last and we agreed on a price and timetable. The crews were professional and timely. The project was completed in promised time. The company truly changed the building from a sow's ear into a silk purse.
Darlene S.
The end product is important, but what will seal the deal for me and have me recommend companies is their customer service. From the time I called  (505) 275-7874 until the most recent house call from Brian, their customer service has been above and beyond. Brian's knowledge of the stucco on our home, along with his  recommendations, made made it very clear that he wasn't there to oversell us with things we didn't need. Also an added bonus: Brian has been in the home repair business for awhile and has created relationships with many reputable local contractors, which is a big help when it's not just stucco you need. Please give Tesuque Stucco Company a chance. You'll not be disappointed.
Ruby C.
Five stars is not enough to give to Tesuque Stucco and crew, ten stars would cover all. Special mention goes to the office manager Ramona and the stucco crew, Javier, Andres, and Bryan.