At Tesuque Stucco Company, we guarantee complete satisfaction. Our process is simple; we will evaluate your home or commercial building step by step per the manufactures specifications and offer a fair competitive bid. Our experience, expertise, and attention to detail set us apart from the other exterior stucco companies. If other services are needed, such as window installation or roof repair, we proudly partner with the best providers in New Mexico, ensuring the expertise and quality you deserve.
We promise your stucco will last far beyond 10 years and offer a 12 year warranty as a guarantee.
STUCCO FROM START TO FINISH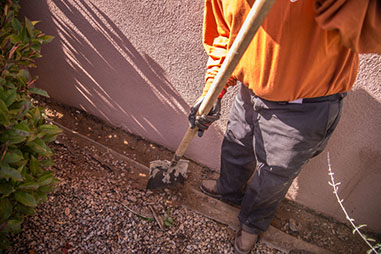 We begin by trenching the entire perimeter around the building and walls where the soil meets the foundation, this allow us to apply a seamless stucco finish just below grade level.
Next we power wash the walls using a pressure washer to clean the entire surface of dirt, loose and spalling stucco. This will give us a good base in which to apply a stucco finish.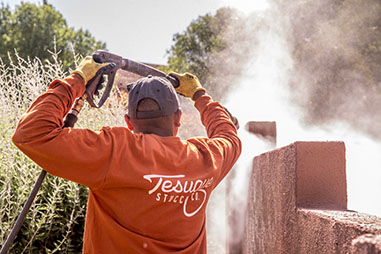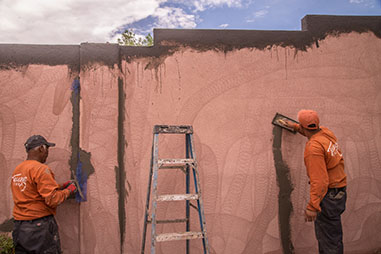 Using an acrylic non-sag crack filler we coat the surface to seal and weatherproof any visible cracks. (Used for stucco renovations)
Using a high performance mesh and resin we can protect the exposed parapets from the harsh elements, mainly freeze and thaw cycles during the winter months, which do the most damage.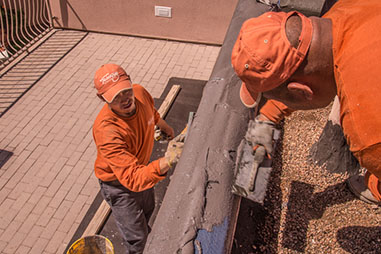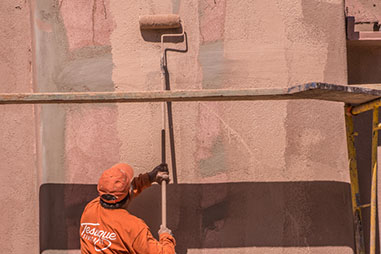 Apply primer to ensure uniform appearance to finish or coating product.
We apply a decorative and protective wall finish by hand to ensure maximum longevity.